CP-316 Clear Binder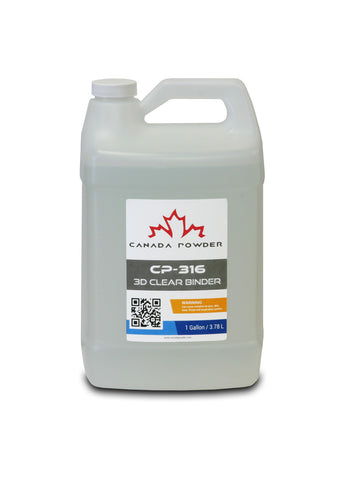 + CLICK IMAGE TO ZOOM
The new CP-316 Clear Binder has been extensively tested to produce high quality 3D products. It's alcohol free, and has a shelf life of more than 1 year. It works just as well as OEM binder.
Product Details: Includes a 1 Gallon bottle of clear binder.
Tested With: HP10, HP11 & HP57 Print Heads.
Note: This binder has been tested on a Zcorp 510 printer. Cartridges still can use this binder - the bag must be removed, and filled with the binder and put back into the cartridge.
This binder is not to be mixed with other OEM binders.