PolyRes UV Curable Resin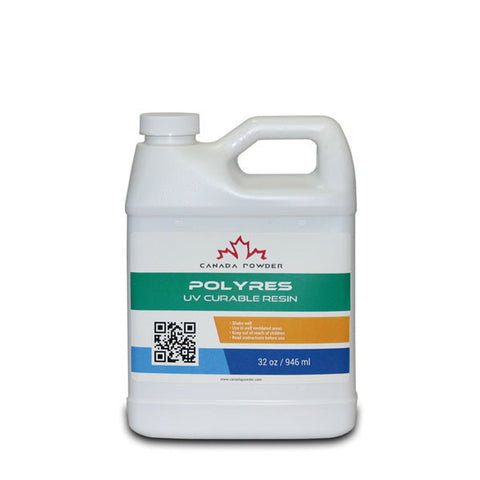 + CLICK IMAGE TO ZOOM
Now you can post cure your 3D parts quickly and easily.  PolyRes is a liquid resin that cures under UV light or sunlight. Use it safely indoors under incandescent or fluorescent light and cure it with UV light or sunlight.  
UV light wavelength should be between 365nm-395nm.
Parts cured with the resin are less fragile and susceptible to damage. After treatment, parts can be sanded down, painted or just put on display.
You can store PolyRes Lite in plastic container with lid in a cool dry place. The resin with not cure until light hits it. However open containers and/or heat will cause polyres to get thicker.