Reverse Flushing Caps for Print Head Doctor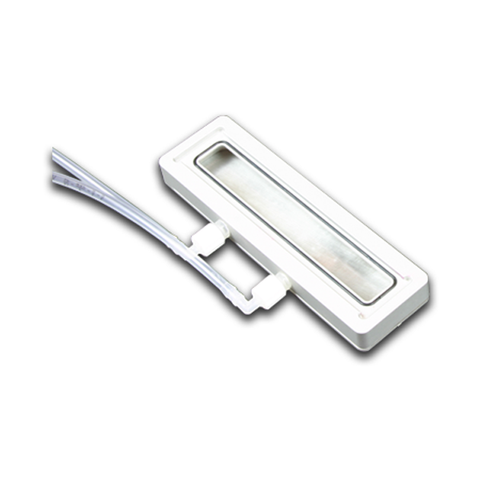 + CLICK IMAGE TO ZOOM
Choose any reverse flushing caps to customize your Print Head Doctor Machine.
Sonic Reverse Flushing Caps enable a completely new method of print head recovery. The old method of forward flushing of print heads, where the pressurized fluid is fed to the input ports of a print head, can damange print heads due to their low tolerance to internal pressure. Reverse flushing caps allow forward and reverse flushing without pressurizing print heads, making the process safe and efficient for all makes of print heads. This is especially important for Epson heads, which cannot stand any forward pressure.
Click here for more information.
Advantages include:
Safe for print heads.

More effective than conventional forward flushing.

The membrane design allows penetration of sonic waves to the nozzles.

The shape of RF Cap body amplifies the strength of the ultrasound.

Can be used with all models of Print Head Doctor.