Print Head Doctor 5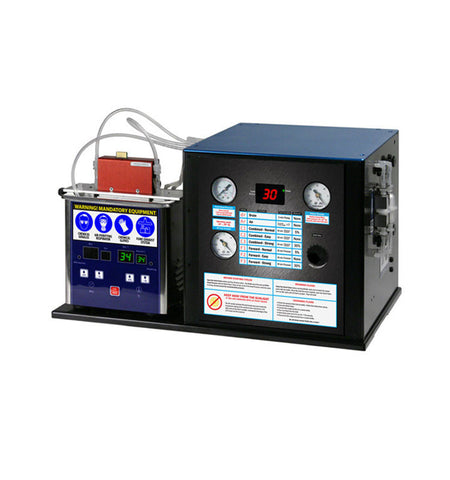 + CLICK IMAGE TO ZOOM
The ultimate recovery system for all kinds of solvent, eco-solvent, water-based and UV print heads.
Advantages of Print Head Doctor 5:
Capable of doing forward, reverse and thru-head flushing of print heads, with or withoutReverse Flushing Caps.
Two gauges: one for monitoring the pressure in the print head, another one monitors the status of the first stage filters so you know when to replace them.
Dual first-stage filters and intake tubes for higher fluid flow rate and longer period between changing filters
Four pumps provide sufficient fluid flow.
Rugged housing with all components built-in.
Reliable electronic module with a digital indicator of the cycle number and remaining time in minutes.
Modular design allows quick replacement of the main filter or the pumps.
All solvent-proof materials.