Disposable Inline Filter, 10 microns, pack of 10pcs.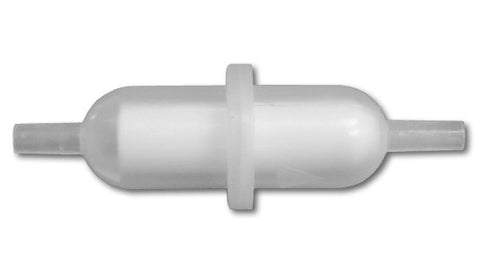 + CLICK IMAGE TO ZOOM
This disposable inline filter is an ideal solution for filtering inkjet printing inks.
The housing and the filtering media are made of Polypropylene, which makes the filter tolerant to practically all types of printing inks.
Nominal rating is 10 microns.

Connections: 1/4" tapered smooth ends.

Flow rate: 0...800 ml / min.

Max pressure: 1 bar / 15 psi.

Filter length: 10 cm

One package contains 10 filters.

Net package weight: 1.1 kg
Special offer: order 2 packages and get a free shipping by TNT Economy Express! Offer valid until November 28th, 2014.